Jason sold one of his vehicles. This came only after he had replaced it with a new ride. He drove an old Jeep truck home from the junkyard. After this event he said to me: "It's always interesting when you are driving something out of the junkyard."
I don't think I have ever known anyone else who would EVER say this. It's a phrase unique to Jason.
Here is the junkyard prize.
He traded it for some miscellaneous car part he had no use for....so it was essentially free.
Since Jason had a new "firewood truck", he no longer needed "Super Turd", his old firewood truck, he made the decison to part with Super Turd. I had to hold back my tears (If you can't sense my sarcasm then there is something wrong with you).
Here is our beloved Super Turd, who left us on a trailer a couple weeks ago. I will give Jason credit for making a 200% profit on her.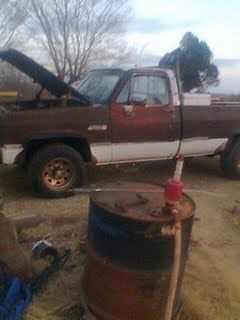 What did we do with that profit? We bought a 47 inch, glorious, new t.v.!!! My life has been more fulfilling and meaningful for a whole eight days now.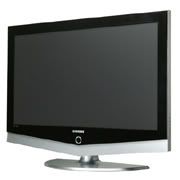 bye bye crappy truck = hello pretty t.v. = happy Audrey